As you know, here at Impala Accountancy, we have a team of skilled and experienced professionals that always go the extra mile for our clients, providing honest hard work, excellent advice and support.
What you may not know however, is that each member of the team has their own specialist servicing niche which they are not only highly skilled at, but also passionate about. This means that we can offer our clients consistently superior advice and support, no matter the work being performed.
As a business with a wide array of services however, we often forget that not all of our clients get the opportunity to benefit from the knowledge and skills of the entire team, so, over the coming months we will be shining a spotlight on each team member and introducing them.
Meet Sarah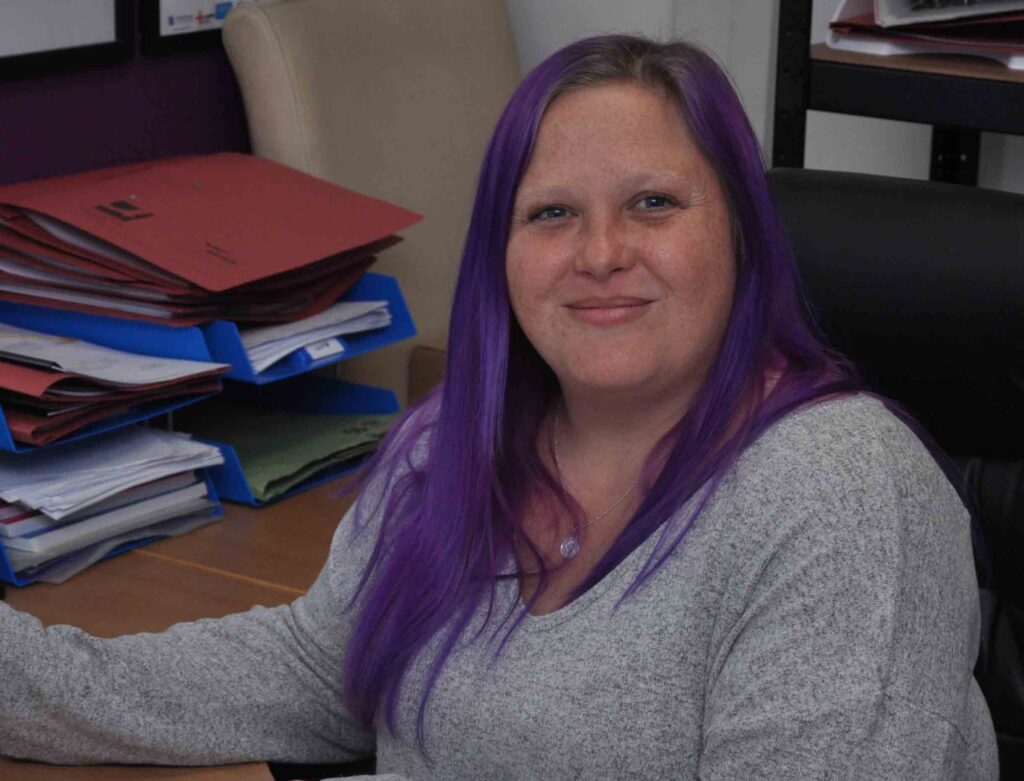 Sarah joined HMRC in 2005 as she had been waitressing up to that point and felt that she needed a "proper" job. She initially only planned to temp but loved the job and her work so much that she ended up staying for 14 years!
At the end of 2019 Sarah decided that she needed a change, and she left HMRC to start working at her son's childcare. When COVID hit at the beginning of 2020, Sarah found herself out of work and took on shift work for the NHS for the next few months.
This worked out well, as she was able to take care of her son during the day when her husband was at work, and they could swap over at night when she was on shift.
Sarah joined us in October 2020, and we were so sure that she would fit into our team that we interviewed her on a Thursday, and she joined us the following Monday.
About Sarah
Sarah is married to Liam, and they have a 5-year-old son named Callum.
She loves Rugby League and has been a Bradford Bulls supporter for over 20 years. When she's not cheering on her favourite team, you'll find her spending time and enjoying a laugh with friends and family, or practising her favourite hobby – sleeping!
A self-confessed travel addict, Sarah loves holidaying "far too much" (her words) and although she has many destinations that she absolutely loves, the ones that have special significance for her include Canada (for the magnificent scenery), Australia (to reconnect with friends), New York (for the incredible city energy) and Europe (for relaxing).
Sarah's pet hate is when the toilet seat is left up or the washing is left at the side of the basket instead of in it (we hear you Sarah, we hear you)!
Her favourite part of her job is solving problems and talking to people, and if she could tell her 5-year-old self anything, it would be to "believe in who you are, love yourself, your friends and your family, and don't change for anyone".
Contact Sarah
Sarah helps our clients plan their finances to make sure they are paying the correct amount of tax.
You can contact Sarah on 0113 487 4855 or email her at sarah@impala-accountancy.co.uk and she will:
Discuss your financial situation with you,
Gather information to calculate the amount of tax due,
Check and complete your tax return or assist you with completing your tax return,
Explains tax law to you and help you find ways to reduce your liability,
Negotiate with HMRC on your behalf, and
Keep up to date with regulations.
You can also contact Sarah directly for advice and support regarding:
Underpayments or overpayments of individual tax,
Taxation of employee benefits,
Employment-based expenses and tax deductions, and
Refunds.